A Question of Binge Listening
We've been getting lots of questions about why we're only releasing one episode per week instead of the entire season all at once for those of you inclined to binge-listen. The reason is: We're still making them. As I write this, in fact, Sarah is re-writing Episode 5.
I guess you could say we didn't get all our work done ahead of time. We're reporting this story as we write it. We're still pinning down information, doing interviews, following leads. So when you listen each week, the truth is that you're actually not all that far behind us.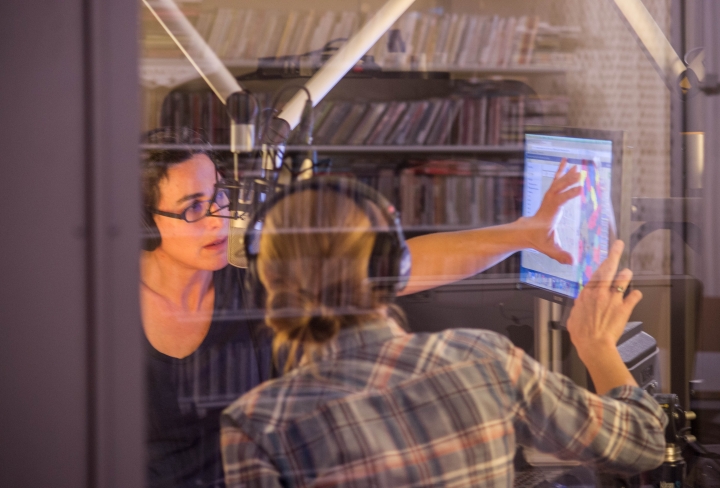 See, here's a photo of Sarah and me in the studio just one week ago, talking about cell phone forensics. Cell phone forensics! You'll hear some of that conversation next week, when we get to Episode 5. Get excited. For cell phone forensics.
So thanks for your patience and we couldn't be happier that you're as absorbed by this story as we are.  More in six short days!